Jun 25, 2020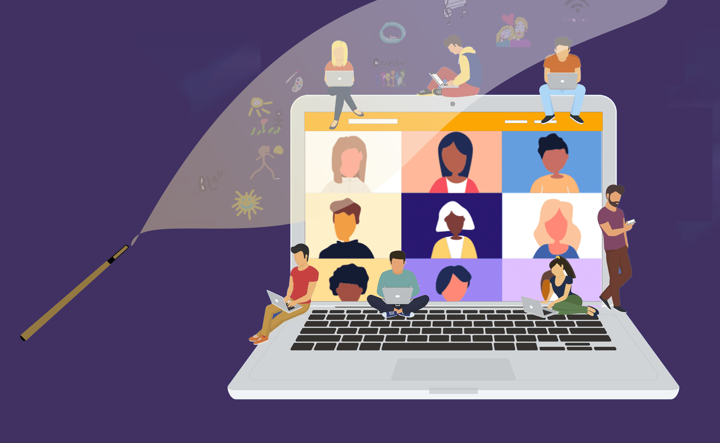 "Audience Engagement" is the buzz phrase we talk about repetitively when planning meetings and events. From 67 interviews and 150+ surveys of our Engagement Case Study, engagement emerged as the top ranked priority for a meeting. From our Virtual Meeting Case Study  with 1000+ participants, engagement is the word appeared the most across all industries when participants were asked about their desire for virtual meetings. 
Undoubtedly, improving engagement is key to the success of your meetings and events. There are various audience engagement tools designed for better in-event experience. Dreadful silence and poor attention won't happen as long as you follow these two simple steps: 1). Figure out what your need is, and 2). Keep reading! ⚡️We have found 11 best audience engagement tools based on different needs for you!
11 BEST AUDIENCE ENGAGEMENT TOOLS YOU SHOULD KNOW
? AUDIENCE RESPONSE
Poll Everywhere is a web-based audience response software that allows engagement activities and gathers feedback by asking interactive questions that get audience talking. It provides abundant, engaging activities such as word clouds, open-ended Q&A and live polling for business, education and remote work. Poll Everywhere also integrates with Powerpoint, Google Slides and Keynote to facilitate with the presentation of their engagement activities.
2. Slido
Slido allows you to keep your online meetings and events interactive through Q&A sessions, live polls, quizzes and live video integrations. It is compatible not only with video conferencing platforms like Zoom, Skype, Webex or GoToMeeting, but also with other softwares like Google Slides, Powerpoint, Slack, YouTube and Vimeo. In addition to interaction and engagement , you can also get event analytics to learn valuable insights about your audience.
3. Glisser
Glisser is an all-in-one audience engagement software for live events and classrooms through integrated slide-sharing, audience response system and analytics across various features, such as audience Q&A, live polling, live slide sharing, interactive quizzes, digital note-taking and Twitter Wall. It lets presenters share slides to personal devices instantly and then uses audience response features to improve the delegate experience and provide event analytics.
? COLLABORATION
1. Miro
Miro is a secure, cross-device and collaborative online whiteboard platform designed to remote and distributed teams for meetings and workshops. Whether you're using Miro for brainstorming, design thinking, agile workflows, user journey mapping, planning and diagramming, or user personas, the platform enables your teams to use an infinite canvas to transform your physical whiteboard to a digital one. Miro also offers multiple software integrations with apps like JIRA, Trello, Zoom, Microsoft Teams and Slack. 
2. Nureva Span
Nureva Span offers real-time visual collaboration for distributed teams to map workflows and stay aligned. It takes the physical tools you're used to, such as sticky notes, flip charts, pencil sketches, and transform them into dynamic digital tools with unlimited canvases that enhance the collaboration process. With features like custom templates, QuickShare, PDF export and integration with JIRA and Microsoft Teams, Nureva Span allows everyone create, edit and organize their contribution anytime anywhere.
3. Klaxoon
With the full suite of collaborative tools for different needs, Klaxoon makes information more visual and ensures an efficient teamwork. With Meetings, live participation will be boosted by polling, challenges and word clouds. With Brainstorm, text, drawings, and pictures through sticky notes are displayed instantly on a virtual whiteboard. With Questions, by asking questions to your team, you can gauge satisfaction and collect ideas. With Test & Learn, Klaxoon allows learning and feedback using features like multiple choices, ranking and team challenges. Networks are private groups to host and share activities.
? CREATIVITY
1. Piccles
Unlike other engagement tools, Piccles is a creative visual communication tool that's being used for virtual icebreakers, audience engagement and team building activities by combining art and technology. By simply asking a question to your audience, you can start collecting drawings live.  You can quickly set up an activity for a unique experience creatively engaging your virtual audience. You can also turn the results into creative data visualizations, videos and more to understand your audience and create crowdsourced content.
2. Powtoon
Powtoon sparks visual communication with short videos and animation for users to create professional and fully customized videos that increase audience engagement, delight customers and deliver business results. With a variety of video design templates, animation studio with large collection of characters and huge library of royalty-free videos, images and soundtracks, you can create creative, professional and interactive communication as well.
? GAMING
1. The Go Game
The Go Game is a virtual gaming platform that offers games ranging from an hour long to multi-day conference events. They work for different groups depending on your budget, desired outcomes, and location. Playing The Go Game with your co-workers or audience will uncover newfound skills that exist within your team and improve interaction and engagement during an event 
2. Loquiz
Loquiz allows users to quickly build both indoor and outdoor games and quizzes for team building and event engagement. With free quick-start templates, full game concepts from other users, and the task library with 400+ ready-to-use tasks, set up is easy. You can also go deeper and use its sophisticated visual tool 'Creator Pro' to create unique game rules and mechanics.
3. Kahoot!
Kahoot! transforms presentations and training with engagement by creating and hosting quiz-based games in live meetings and events. You can boost attendance and engagement by sharing a pre-event quiz and presenting results during the event. The format of Kahoot! games range from quizzes and polls to word clouds and puzzle questions. Kahoot! can be used with video conferencing platforms like Zoom, Microsoft Teams, Google Hangouts and online communication tools like Slack. 
---

Have you already tried any of these audience engagement tools above? If not, we hope the list has inspired you to start searching. Sometimes a simple tool will make a large difference and you will never know how large the difference will be if you don't try it out!
At Piccles, we thrive to spark your creativity, to bring online connections to life and to share positive energy with your audience. Check out how Piccles works and contact us to collaborate!
Thank you for reading.
Catherine Ma

Want more industry tips, drawing challenges and engagement tools and updates about what we are doing? Sign up for our newsletter here.