Jun 18, 2020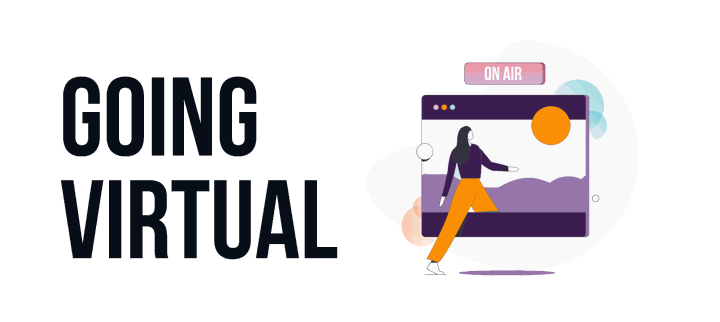 "Due to the pandemic, we had to cancel our event that was scheduled in May and we honestly don't even know where to start to make it virtual."
"It's so hard to connect with attendees and build a great vibe virtually."
"The first virtual event we had last week was so sterile. Engagement, moral and fun sucked out." 
Hearing those feedbacks repeatedly from event planners, we have to admit that transitioning from in-person events to virtual is a challenging lesson to learn. Common problems like low attendance rate, disengaged audience and poor lead generation are popping up because of simple, overlooked mistakes.
If you're new to planning a virtual event, you might be wondering how to solve these problems to make it appealing, engage your attendees and create meaningful connections. With this in mind, we've compiled a list of the seven biggest pitfalls we've fallen into so you don't have to.
---
Watch out for the 7 biggest pitfalls if you thrive to organize a successful virtual event. ?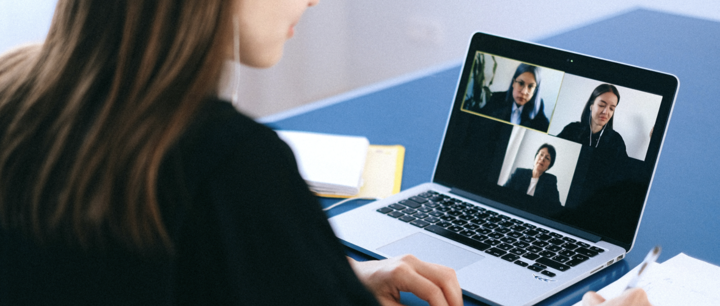 7. CHOOSING A NON-TAILORED PLATFORM
Yes, we understand that it is easy to get lost in the sea of video conferencing platforms and just to pick one you think is used most frequently by your audience. However, choosing the right platform based on your need and target audience preferences is the key to make your event more personalized.
If you're planning a big digital conference, video platforms with virtual lobby, attendee database analytics, live chat & polling and performance analytics will be more suitable and software like Hopin would be ideal. If you're planning an onboarding event for new hires, video platforms with group breakout sessions, built-in networking & gamification tools and multi-level chats will work better. Make a checklist of all the things you're looking for and match up the platform that suits your need the best!
6. NOT PLANNING AHEAD 
As events are going virtual, you may expect the to-do list to be shorter because there may be no more physical setups or supplier coordinations, and then take it lightly. Yet, the planning could actually take more effort, especially if you're doing it for the first time.
Give yourself enough time to decide on the tools you'll use, arrange sponsorships and speakers and build relationships with attendees. Don't underestimate the necessary planning for virtual events! Many planners start at least 3 months beforehand, and conduct your tech walkthrough as soon as possible to ensure smooth operation on the big day.
5. LACK OF RELATIONSHIP BUILDING BEFORE THE EVENT
Why is attendance rate low for virtual events? Why are there so many last-minute cancellations? Attendees now feel more flexible to participate in events of specific interests and they can easily join or quit at any time. It is more important now than ever to build relationship with them before the event to trigger interests.
Here are some tips we would recommend you to start with: a). Send out digital brochure of brief introduction, event agenda and speaker information; b). Create hashtags or groups on social media for attendees to communicate and exchange information; c). Email a user guideline about the platform or other tools that will be used to make onboarding as clear as possible. Begin delivering value from the first touch. 
And don't be afraid to charge $ for your event! You might get fewer registrations, but the people who do register will 100% be there to get their moneys worth. 
4. MISSING THE 'NETWORKING' COMPONENT
Sometimes event planners focus solely on improving the content but forget about the fact that one key incentive people attend events is networking. With virtual events, it is even more difficult to network with other attendees or speakers.
When you're planning the event, leave some time after your presentation to network, split them into groups using breakout rooms and use collaborative tools to improve social interaction and icebreaking during networking. Networking during virtual events is like the cherry on the cake. If you provide the opportunity for your audience to connect, why wouldn't they take it?
3. TOO MUCH PRE-RECORDED CONTENT
No one will pay 100% attention to your event, and this drops steeply if it's static content being presented by the same person. No one will be energetic all the time if they will be "forced" to participate to ensure engagement. It is not surprising that losing the balance between static content and live engagement will lead to the phenomena "Zoom Fatigue". By looking into ways to combat Zoom Fatigue, you will optimize in-event experience by better managing your time and agenda, demonstrating your content creatively and effectively and integrating with digital engagement tools.
2. OVERLOOKING IMMEDIATE POST-EVENT FOLLOW-UP
Your relationship building with attendees doesn't end at the time when your event ends. If you want to boost retention rate, maintain long term connections and improve on your next event, take small simple steps to follow up immediately after each event. Sending thank-you's and acknowledgement emails will show your thoughtfulness and courtesy. Post-event publicity such as emails and social media posts with highlights from the event can remind your attendees of their experience and how they contributed to the success. Conducting follow-up survey about event experience immediately afterwards is the best way to get feedback and to improve next time. You have put all the effort into planning the event, now is the time to maximize your returns.
1. NOT TAKING ADVANTAGE OF PERFORMANCE ANALYTICS
Measuring engagement and capturing attendee data are the best ways to prove event success and generate leads for future opportunities. It is actually much easier to collect data and measure performance of your virtual events through registration database, attendee- or speaker- or session-specific performance analytics and event recording views. After the event, take time to understand if the event was successful based on your metrics and decide where to improve in the future.
---

Creating appealing, interactive and value-generating virtual events is not as difficult as you may think. Virtual and hybrid events are here to stay. The sooner you get comfortable with them, the easier the transition will be. And with everything new, there will be hiccups, snafus and failures. This is part of the process of innovation ?
Want more content, drawing challenges and updates about what we are doing? Sign up for our newsletter here. 
Thank you for reading.
Catherine Ma