Feb 16, 2020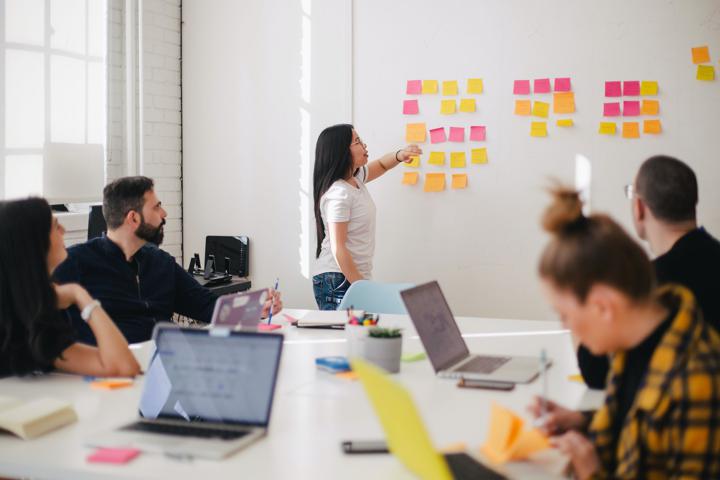 As the first blog post on this fancy new website, and the first blog post that I have ever written and published, the "credibility building" section my mentor thought I should start out with is not going so hot. 
But starting is the hardest part. Going from 0 to 1. From watching to acting. Eating to Cooking. In a culture with every corporation competing for our attention, making the shift from consuming to producing is not easy. 
---
With fingers finally warmed up on this snowy Montreal evening, I'll share with you a list of the top 9 tools used to inspire action at meetings and events:
Video - if you have the budget, videos are a great way of delivering a succinct message. If you don't have the budget, shoot it yourself! An iPhone and an intern are all you need to start producing content. Make sure you have a quality call to action so people know what to do after watching
PowerPoint - To make them even more engaging, try using an integration like LiveSlides which lets you embed a live webpage. Whether they inspire action comes down to the presenter and intent for their talk. 
Workshops - Before information can become knowledge, we need to use it, play with it, see how far it goes and DO something with it.
Role Playing - Is an incredible exercise to help your employees emphasize with customers,  get out of their traditional role and expand their thinking. But please, leave the nurses costume at home. 
Markup - Standard on all iPhones, this feature lets you add text, shapes or draw on any photos or email. Direct your audience to take a picture or select one from their gallery that represents your company, and draw how they see it evolving. You can get creative with these uses. 
Zoom - seeing each other is the next best thing to meeting in person when we can't all get together. Some fun features you might not have heard about: white-boarding, transcripts of the recording, virtual backgrounds and even smoothing out your wrinkles. 
Master of Ceremonies - While not necessarily a tool, an MC can help keep manage the flow of the presentation, facilitate Q+A sessions and stay on point and in scope. 
Polling - Speaking of Q+A sessions, when your audience is too big, using tech to facilitate Q+A or brainstorming can be invaluable as long as you have a solid wifi connection. Some popular ones are Slido, Poll Everywhere and MeetingPulse. 
Sticky Notes - you know them, you love them, and you might have covered a coworkers computer in them. Check out this TED TALK to learn how group collaboration with these can be so powerful for decision making.
---
And there you have it! The top 9 tools professionals from the Meetings and Events, Human Resources, Education and Marketing fields shared that they use to engage audiences everywhere. 
Thanks for reading!
The Piccles Perfect Post Team