It can be lonely as a visiting nurse. You're driving to new mothers in your community and offering all the help you can. It can be emotionally draining, especially when done without your own support network. The Nurse Family Partnership exists to give these nurses the support they need and a community that inspires to continue this difficult work at the best of their abilities.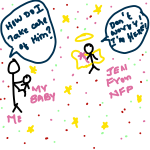 With community and connection so important for these nurses, Cari Roberts, an Independent Event Planner for NFP, was concerned their virtual event wouldn't deliver those same "warm fuzzy feelings" that in-person experiences would. That's when she reached out to Piccles to help the community connect and spread joy to eachother.
It began with a Love Notes to Nurses campaign targeted at all of the new mothers who had received support from a visiting nurse. Sending a simple link through email, moms were able to easily participate, and soon a flood of responses started coming in. "They are the SWEETEST little love notes too, melting." Cari declared upon seeing them.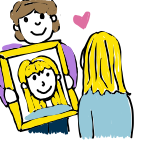 With all of the notes collected, the Piccles Content Creators set to work transforming them into a video you can watch here.
Why was Piccles used?
Give new moms a way to show their gratitude to their nurses

Warm up the virtual audience during their conference

Generate content and share the message
How did the NF association use Piccles?
Pre-event engagement campaign

Custom Video

2,000 person Icebreaker during the conference
How long were the activities?
15 day pre-event campaign to collect love notes from nurses

10 minute icebreaker

3 minute custom video wrapping up the conference
What questions were asked?
After a few last-minute changes that Piccles Experience Designers helped Cari with, she signed off saying
"Appreciate how flexi you've been on all this. I think the nurses will love all of it." - Cari Roberts Event Production for Nurse-Family Partnerships
And they did.